How to Write a College Research Paper
DISCLAIMER: Links included in this article might be affiliate links.
If you're a little nervous to attack your first research paper, it's okay. It can be overwhelming, but it's a good skill to learn because research papers are very common in academic writing. They contain an analysis, interpretation, and argument along with research. Your professors are looking to examine your writing skills and your ability to demonstrate an argument based on your research.
Whether you're looking for an outline for a research paper or how to start a research paper, the following steps will help you start and finish your research paper assignment.
Dissect the Assignment Description and/or Rubric
Professors will give you a description of the writing assignment and many will provide a copy of the scoring rubric. If the professor didn't hand one to you when they gave you the assignment, check the course syllabus or the learning manage system. The assignment will give information on the format you should use, word count requirements, and deadlines. Be sure to keep these in mind as you write your paper. Don't be afraid to reach out to the professor for more information.
Be sure to add important dates to your calendar or schedule. A single paper may require multiple submissions at different stages. Planner Pads Co. offers a unique system that helps you organize, prioritize and schedule what matters most to you. Your Planner Pad organizer is a great way to make sure you keep track of all submission dates.
Choose Your Topic and Research
If the assignment didn't come with a topic, there is probably a guideline for choosing what topic the professor would like you to write about. Sometimes professors require you to submit your research topic for approval. Research your options and pick a topic that interests you, and then start your research. The references in your research need to be varied with journals, books, scholarly papers, and reliable websites.
Develop Your Thesis Statement
The thesis statement is the most important part of your paper. It states the purpose, position, and central argument of your paper. It needs to be brief and without flowery language and contain only a sentence or two. As you write your paper and conduct more research, you can refer back to your thesis to guide you in your research.
Write an Outline
Starting with an outline will save you time later because you'll know what information to write. An outline should include headings, topics of discussion, and arguments divided into sections.
Write The First Draft
Research and write your paper, according to your outline and thesis statement. It is much better to write imperfectly first just to get your thoughts down on paper. Remember, you can edit your sentences later. Writing without the worry of clarity or details will help you write faster, and give you a lot of information to work with.
Revise
Once you've finished writing, you can look back and make changes. Make sure the sentences are clear and aren't rambling, have an academic tone, and all your ideas are fully developed. Now is also the time to correct any spelling and grammar errors. Make sure the flow of the paper makes sense, and that the arguments made throughout the paper match the thesis statement. Many universities have a writing center on campus where you can get help editing your paper. Using Grammarly to can also help you to proofread your paper.
Writing a research paper can be a daunting task. But with these tips, you'll be able to research, write, and revise your paper according to the rubric to get that A.
Visit our homepage for more college tips.
References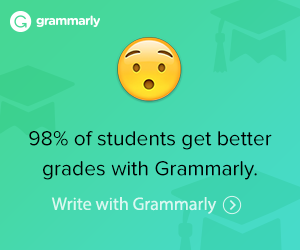 DISCLAIMER: Links included in this article might be affiliate links. If you choose to purchase a product or service from the provided links, we may receive a small commission. There is no additional charge to you! Thank you for your support of ThatCollegeLife.com as it allows us to continue to provide you with new content.