9 Strategies To A Successful College Semester
DISCLAIMER: Links included in this article might be affiliate links.
Photo by Element5 Digital on Unsplash
1. Prepare for classes
Preparing for a successful college semester starts even before the first week of classes. The first step to success is creating a realistic schedule.
During the week leading up to your classes, be sure to pick up your textbooks and basic school supplies. If you are taking classes on campus, take the time to walk the campus to locate your classrooms. This will help alleviate stress on the first day of classes and also let you know if you have an unrealistic schedule due to the distance between your classes.
Many professors open up their courses inside of the learning management system (Blackboard, Canvas, Moodle, etc.) prior to the first day of classes. If your professor opens up the course, look around at how the course information is structured and read any important announcements.
2. Participate from Day 1
If you are taking an in-person or synchronous online class --- go to class! [Note: During the Covid-19 pandemic, you SHOULD NOT go to class in person if you aren't feeling well, have a known Covid-19 exposure, are awaiting a Covid-19 test or have tested positive. Consult your class or university's policy regarding how to participate if you aren't able to attend in person.]
If you are taking an online asynchronous course, sign in and participate. Be sure to watch any assigned videos or read any assigned material for each week. Don't get behind.
Never assume that any day, including the first day of class doesn't matter. If you have to miss class for any reason, communicate with your professors. Let them know before you miss if possible. Be sure to get a copy of the notes from another student.

3. Read the syllabus
Read the course syllabus. If you are taking 3-4 classes, it can be easy to overlook the importance of reading each syllabus. While not all syllabi are created equal, they typically include many of the most important details for success in your classes. Your professors will probably go quickly through the syllabus during class. After you return home after the first day of each class, carefully read each syllabus. Write important class dates such as exams, projects, or presentations into your planner. Consider a great planner from Lang Planners or creating your own bullet journal college planner. Also, write down the important class policies (attendance policy, late work policy, honor code policy, etc.) for each of your classes.
4. Create a study schedule
Create a weekly schedule in your Lang Planner or bullet journal college planner that includes your class times, work obligations, study times, and social obligations. If you don't schedule your study time, it can be very easy to wait until the last minute and be unable to do your best. It is important that you consider your study times as protected and dedicated times. Do your best to not move your scheduled study time. If you do have to move a scheduled study time, then immediately reschedule it in your calendar.

5. Read the textbook and all supplemental materials
During your dedicated study time, read the textbook and all assigned supplemental materials. It can seem easy to get by without reading. However, if you look at the differences in student performance, things like reading the textbook are characteristics of a successful student. Reading the book can help you to see a slightly different explanation of concepts. Sometimes small changes in language can help you make sense of a complicated topic. Additionally, professors often ask questions from the assigned reading even if the topic wasn't discussed in class.
6. Started on assigned work early
Be sure to start working on assigned work far before the assigned deadline. In college, it can be easy to procrastinate on everything from homework to studying for exams to major projects. Don't fall into this trap. If you wait until the last minute, you won't be able to ask for help. Additionally, you won't be able to complete your best work.
7. Attend office hours
Attend your professor's office hours, even if you don't think you have any questions. Stop by and introduce yourself at the beginning of the semester. Take the time to get to know your professors. By taking this time early in the semester, you will be more comfortable asking for help later when you do have a question. Additionally, at some point during your college career, you will want to ask a professor for a recommendation letter. Your professors need to know about you in order to be able to write effective letters. Lastly, as your professors get to know you, they may be able to provide you information about on- or off-campus suggested opportunities.
8. Find a study group
For every class, you should find a study group including 2-4 other students. It can be tempting to study with your friends, but that isn't always the best idea. If you are going to study with your friends, be sure that you are all willing to use the time for studying. When you have the one friend, who is always pulling the group off topic, it can hurt your productivity. If you can find a study group early in your work in your major, you may be able to continue to study together throughout your college career. These may be the best friends you make in college.
9. Use university provided resources
If your university provides free access to tutoring or supplemental instruction (SI), take advantage of the resources. Your university has committed financial resources to these student resources because they have evidence that it helps students to succeed. Your university wouldn't continue to fund a student resource that doesn't prove to be effective.
If you are looking for more college tips, visit us at our home page here.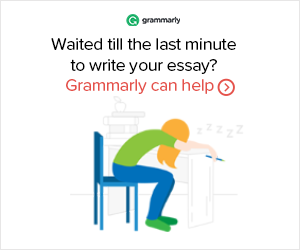 DISCLAIMER: Links included in this article might be affiliate links. If you choose to purchase a product or service from the provided links we may receive a small commission. There is no additional charge to you! Thank you for your support of ThatCollegeLife.com as it allows us to continue to provide you with new content.